Search results for "Eric Bress"
HD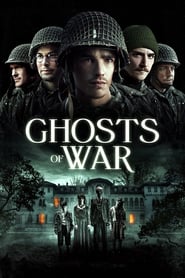 Ghosts of War
Ghosts of War
HD
World War II. A group of American soldiers encounter a supernatural enemy as they occupy a French castle previously under Nazi control. Storyline: Follows five battle-hardened American soldiers assigned to…
HD
The Butterfly Effect
The Butterfly Effect
HD
A young man struggles to access sublimated childhood memories. He finds a technique that allows him to travel back into the past, to occupy his childhood body and change history….